Products - AutoSlide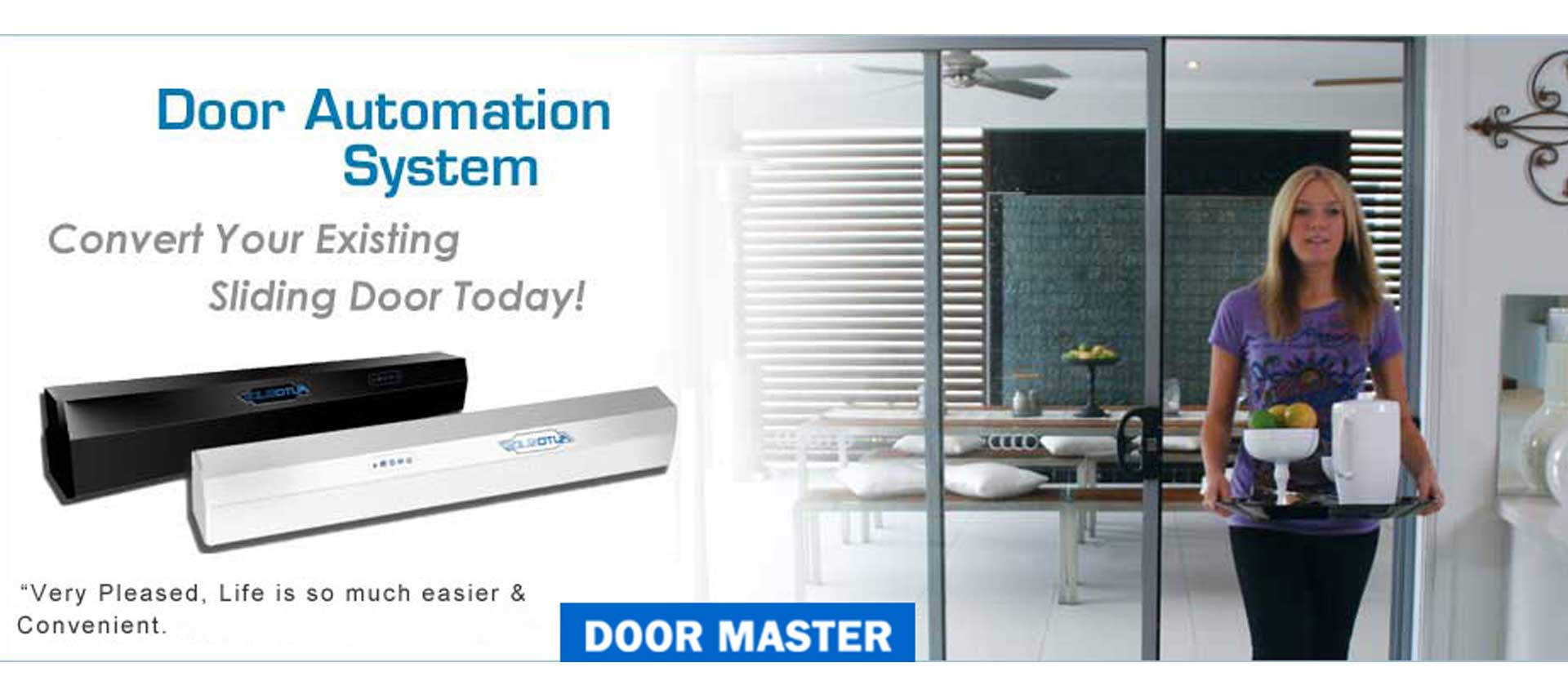 Convert your existing sliding door and make your life much easier
Opens and closes sliding doors automatically.
Ideal for entertainment areas.
Includes 2 wall mounted wireless push buttons.
Greatly helps the elderly and disabled.
Has child and pet proof adjustments.
Fits to all domestic sliding doors ( patio, screen, cavity/internal ).
Can be easily fitted to any free-moving sliding door in the home.
Optional battery operated infra-red sensors also available.
Optional pet door sensors available.
Backed by a 2 year manufacturer's warranty against faulty parts.